The News Cycle
December 10, 2020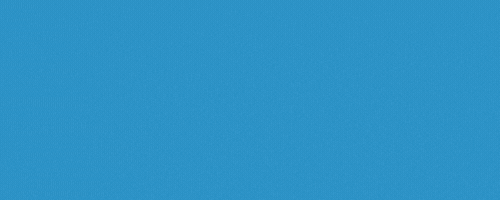 We hope to see you at our online holiday party tonight at 6:30pm! We'd like to encourage folks to add to the celebration by supporting some of their local restaurants for take-out or delivery tonight. If you're looking for suggestions for your area, check out our list of restaurants across the County.
For more info on tonight's event (including all the raffle prizes!) check out our blog post.
Metro BEST Classes taught by your friendly neighborhood LCI
Bicycling 101: How to Carry Stuff on Your Bike. Sunday December 13 from 2pm-3pm. Register here.
Stay in the Know
Due to the holiday, the upcoming News Cycle will be hitting your inbox on December 22. It will feature this month's Intersections self-guided ride, so keep a look out for that! In the meantime, here's are current library of self-guided rides on

izi.Travel

or the

LACBC website

.
Covid-19 restrictions are changing all the time. Check out the LA Times for what's open and closed. Help curb the spread and wear a mask, whether on or off your bike.
From Chapter Areas:
USC – Exposition Park Board of Directors approved a master plan for this cultural hub. Active transportation that increases access for cyclists and pedestrians is set to be included.
Thank you to all of you who have supported LACBC by opting in to donate a slice of your Lime ride!
Non-Chapter Regions:
San Gabriel Valley –
Glendora installs a temporary protected bike lane as part of a larger effort to improve first/last mile connections.
Click here to formally endorse SGV's Greenway Network!!!
San Fernando Valley – Metro approves final EIR for the East San Fernando Valley Light Rail Transit Project.
South LA – Fill out LADOT's 5 minute survey about transit, bike lanes, and safer streets.


Support LACBC while securing your bike
When you make a purchase at Seatylock through this link, a portion of your purchase goes to support LACBC!


From now until January 1st all of Incycle Bicycles' locations will be donating a percentage of the proceeds from in-store purchases back to LACBC! Stop by and get some awesome new gear, accessories, and a service so you are ready to go for your next ride!
Be sure to mention BikesMeanBusiness and LACBC so they know you came to support!
Chino – 12345 Mountain Ave, 91710 (909.590.3515)
Pasadena – 175 S Fair Oaks Ave, 91105 (626.577.0440)
Rancho Cucamonga – 9110 Foothill Blvd, 91730 (909.483.1991)
San Dimas – 501 W Arrow Hwy, 91773 (909.592.2181)
Santa Clarita – 23360 Cinema Dr, Valencia, 91355 (661.254.4008)
Hours of Operation for all locations:
Monday – CLOSED
Tuesday – Saturday 12:00PM – 6:00PM
Sunday – 12PM – 5PM (Santa Clarita Location Closed)
Click here to learn more on what to do if you are involved in a bicycle crash. If someone you know was killed in a bicycle crash, here are some resources to guide you through this difficult time.
Donate to LACBC
Support us by becoming a member or making a donation.
Did we miss something? Send us your LA County bike-related updates and events, and we'll include them in the next newsletter (two weeks from now). Email

info@la-bike.org

.
Los Angeles County Bicycle Coalition
PO Box 17733
Long Beach, CA 90807